The 1st edition of our new monthly newsletter, The TTEA Chronicles is now ready for viewing. Click into the image on the right to access the June edition.
We couldn't be more excited to have made it to this point.  We want this newsletter to be informative, entertaining and above all useful.   We want our members to become very involved as you can submit articles/stories, send in your amazing photos to be used in our articles or for our soon to be implemented photos of the month section, also by submitting items you may have for sale.
Very big and special thanks to Michelle Sabga Aboud, our creative genius, in assisting our team and pulling this all together.
We hope you enjoy this first issue and do let us know if there are any topics you'd like to see covered in the future.  Thank you.
We take this opportunity to congratulate the Honorary Lifetime Awardees: Errol Grant, Patrice Stollmeyer, Margaret Bennet, Margaret Auerbach & Sara Mc Cartney.
CNC3's Report on TTEA and the School for the Deaf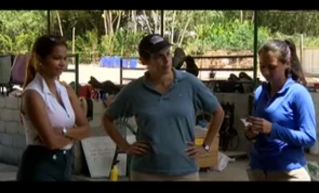 Please visit our GALLERY to see pictures of our TTEA Events. The latest photos from the Super & Mini League #1 can be seen below.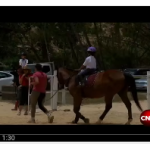 Click on to the image on the Left to see the CNC3 Report on the Super League & Mini League Competition held on Sunday 20th March 2016, reported by Ryan Bachoo.
Click here to see the results table for this competition.
Click to see the TTEA Super League Rules for 2016 
Click on the image to the right to s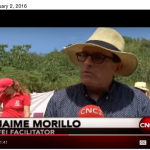 ee the CNC3 Report covering the recently held TTEA + FEI – ESEE MINI JUMPING SHOW on January 31, 2016.
Click to see more pics on our FACEBOOK page.
Many dates have been added to our 2016 Calendar.  To view the Calendar of Events, Click Here.
Please remember to 'Share' articles & galleries to your Facebook page
* * * * * *
Interested in learning to ride or just getting involved? Check out all our Recommended Stables
Happy Riding!