Let's go TEAM T&T!
The TTEA is pleased to invite you.. to come and witness the true art of riding and cheer on Team Trinidad & Tobago at the 2017 FEI WORLD DRESSAGE CHALLENGE.
VENUE :San Antonio Stables, Santa Cruz. TIME: 11:30am
DATE: Saturday, 21st October, 2017
---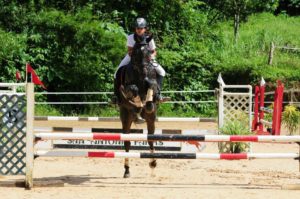 We are back! The Trinidad and Tobago Equestrian Association (TTEA) hosted the third installment of its Showjumping League series for 2017 with a lovely afternoon of tea and fantastic Showjumping on Sunday Sep 10th at the San Antonio Stables, Santa Cruz.
See the Gallery Home Page for pics of our receny dressage clinic.
Click here to view the latest pictures from the 2017 Mini League Finale.
Please enjoy this clip showing the CNC3's coverage of the start of the show jumping calendar for 2017.
See the CNC3 report on Jorge Verswyvel's visit for one of his popular show jumping clinics. .
---
Please visit our GALLERY to see pictures of our TTEA Events. The latest photos from the Super & Mini League #1 can be seen below.
Click to see more pics on our FACEBOOK page.
To view the Calendar of Events, Click Here.
Please remember to 'Share' articles & galleries to your Facebook page
* * * * * *
We take this opportunity to congratulate the Honorary Lifetime Awardees: Errol Grant, Patrice Stollmeyer, Margaret Bennet, Margaret Auerbach & Sara Mc Cartney.
Interested in learning to ride or just getting involved? Check out all our Recommended Stables
Happy Riding!