Prize-Giving for Caribbean Equestrian Association (CEA) – Dressage Challenge
Riding during the CEA's 2016 Dressage Challenge & Interview with the Judge
CNC3's Report on the Mini League final held on Sunday Oct 16h
Please visit our GALLERY to see pictures of our TTEA Events. The latest photos from the Super & Mini League #1 can be seen below.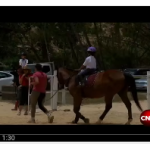 Click on to the image on the Left to see the CNC3 Report on the Super League & Mini League Competition held on Sunday 20th March 2016, reported by Ryan Bachoo.
Click here to see the results table for this competition.
Click to see the TTEA Super League Rules for 2016 
Click on the image to the right to s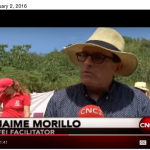 ee the CNC3 Report covering the recently held TTEA + FEI – ESEE MINI JUMPING SHOW on January 31, 2016.
Click to see more pics on our FACEBOOK page.
Many dates have been added to our 2016 Calendar.  To view the Calendar of Events, Click Here.
Please remember to 'Share' articles & galleries to your Facebook page
* * * * * *
We take this opportunity to congratulate the Honorary Lifetime Awardees: Errol Grant, Patrice Stollmeyer, Margaret Bennet, Margaret Auerbach & Sara Mc Cartney.
Interested in learning to ride or just getting involved? Check out all our Recommended Stables
Happy Riding!