Please click into the official release from the Trinidad & Tobago Equestrian Association re their Super League Show Jumping Competition on Sunday 19th October at Saddle Valley Stables, Upper Santa Cruz.
Click here to see the Press Release for the Super League 3 2014
Mariel Waddell won the High League, on 'Miramis', riding the biggest course of her competitive career.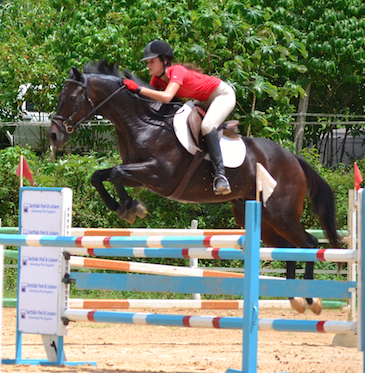 Brynn English won the Mid League, on 'Nobill LX'.